10th August 2009 : Royal Welsh Show 2009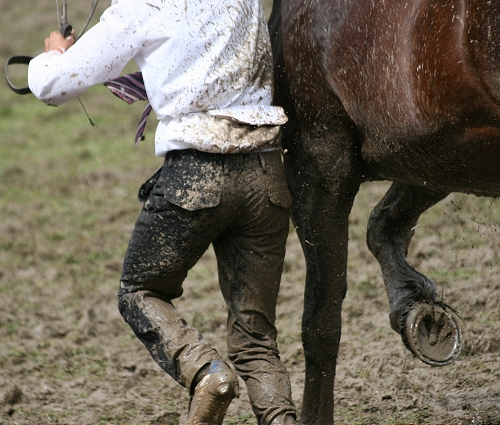 Belatedly, pictures from the Royal Welsh are arriving on the website! There are now more than 500 photos including everything taken on Tuesday and Wednesday. Between the showers on Tuesday afternoon there was a stunning wagons class for Welsh Cob mares and it was really hard to decide which pictures not to use! Apart from countless domestic disruptions, and a couple of shows, I have taken longer than usual to sort the pictures because, in the rain and mud, numbers became illegible or disintegrated! Socks, my traditional fallback for identifying horses were no help, they were all mud coloured! Sadly some nice photos, like the one below, have not been loaded because I have not been able to identify the horse. Who is this stallion?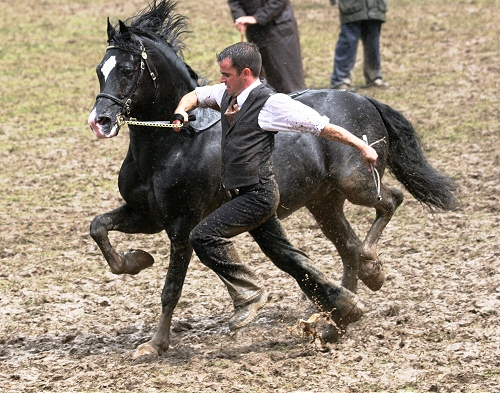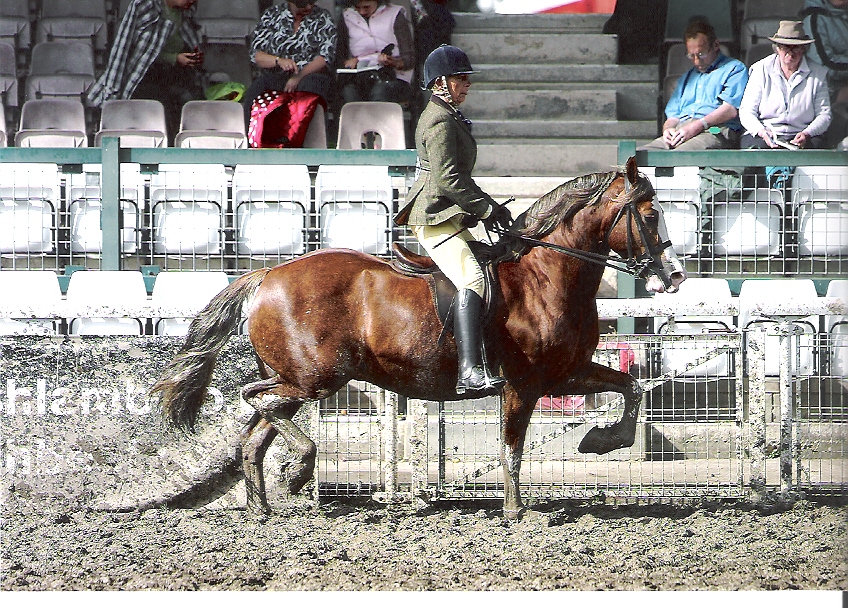 Five year old Rainhill Olwen, trained and ridden by Debbie Cooper, is enjoying her first season under saddle. In the Section D Mares class Olwen went better than ever in the difficult conditions, captured above by the Event photographer, and was initially pulled in 7th in a class of 35. Three year old full sister of Olwen, Rainhill Rowena, has had a very successful season with nine wins including the Royal Show, Northleach, Three Counties and Windsor. She was expertly handled by James Scammell (Elmway Stud), who can run much faster than me! Rowena stormed into the ring and the photo below shows all six feet off the ground and how fast James needed to run! Rowena went just as well for her individual shows and that was captured below by the Event photographer. Regardless of their results it is rewarding when your cobs reserve their best performance for the Royal Welsh.