6th March 2015 : Rainhill Rowena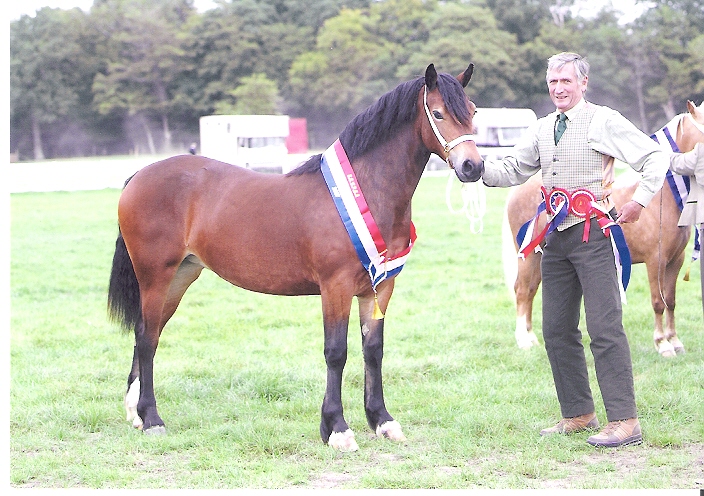 We had a lot of fun and success showing Rainhill Rowena (Gwynfaes Culhwch x Rainhill Rosebud) in hand as a youngster and she is pictured above winning the Championship at the Southern Counties WPCA Show as a yearling and, below, as a three year old.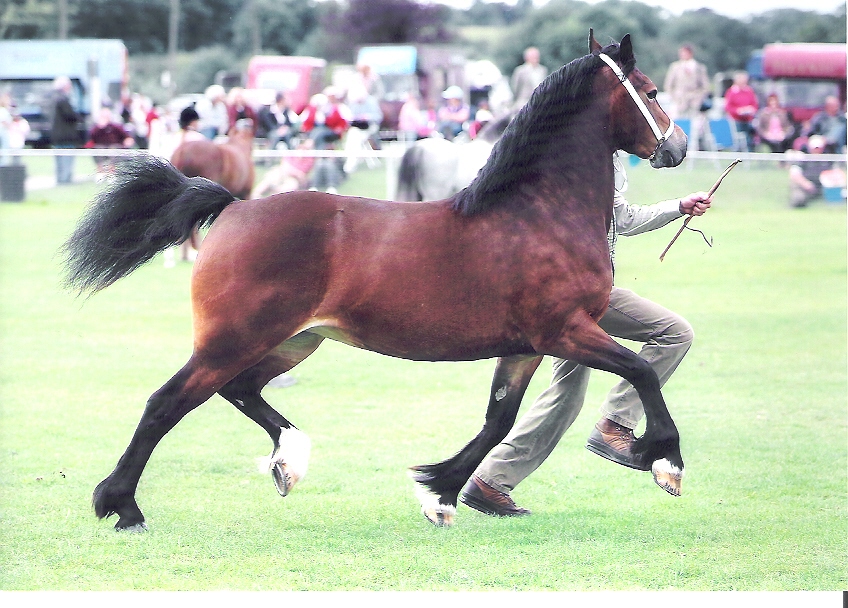 Rowena was carefully broken to ride by Sarah O Halloran and she quickly demonstrated an enthusiasm for jumping.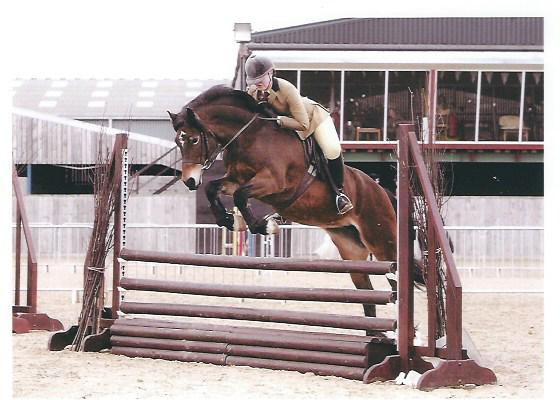 We sold Rowena to Beth Mantel and it was a perfect partnership. She is pictured below out hunting in a photo by Caroline Orme. 14.1hh Rowena is registered as a horse with British Showjumping but has won classes at British Novice and Discovery.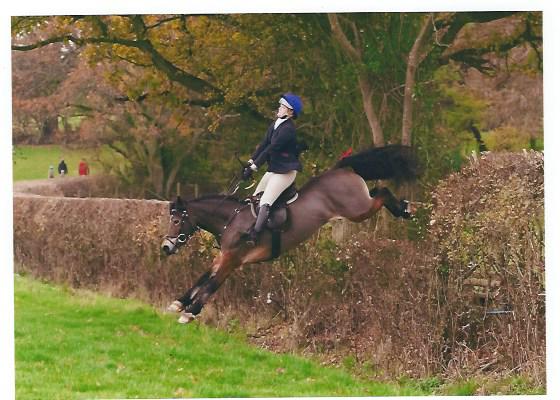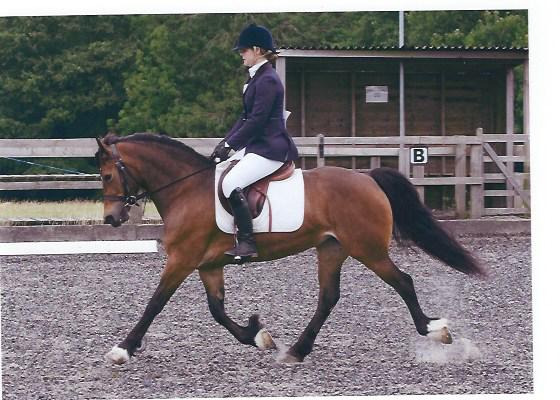 Rowena has had even greater success in dressage and was Champion at the NPS Winter dressage Finals in 2014. She was featured in Horse and Hound winning at Addington (see cutting below) this year.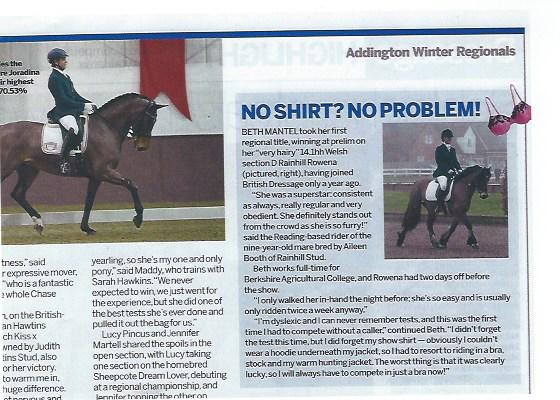 This month Rowena was pictured in Horse magazine promoting dressage. She is a great advertisement for the versatility of Welsh Cobs.