17th July 2008 : New additions to the family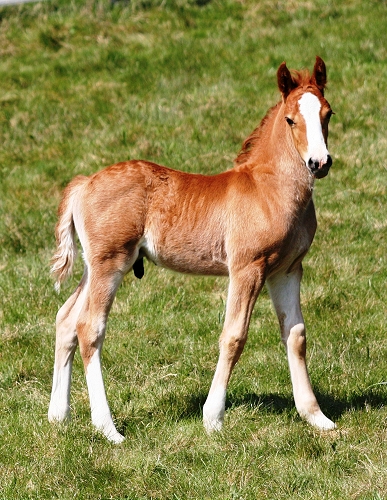 Rainhill Flyer (above) was born on Easter Day (23 March). His father is our 23 year old stallion, Ystrad Dewi Flyer, and his mother, the first mare he has served for a decade, is Rainhill Olwen with whom we have had much fun and success showing in youngstock classes over the last 3 years.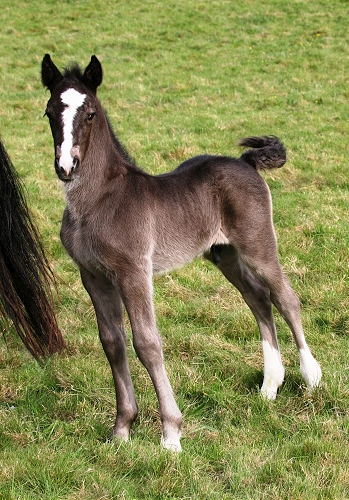 Rainhill Alonzo the Brave is a strong black colt and full brother to Rainhill Olwen and Rowena. He was born on 19 April. Below is Rainhill Fair Imogine who was born on 8 May. She is our sixth foal by Gwynfaes Culhwch (two more are expected next year) and she could be the best!